General Hospital spoilers reveal that Andrea Gates (Lily Anne Harrison) told TJ Ashford (Tajh Bellow) she suffered a miscarriage.
However, she brought no paperwork or proof. Plus, a simple phone call or telling the couple together would have been better.
General Hospital Spoilers Highlights
In any event, Nancy Lee Grahn's character Alexis Davis discovers terrible facts. Furthermore, there is a serious problem with Andrea's miscarriage allegation.
Is Andrea still carrying a child? If so, what else is Andrea pursuing besides the child, money, or leverage?
Andrea Gate's Miscarriage Claim
GH spoilers reveal that on the Wednesday, November 15, 2023 episode, Andrea showed up at the hospital to see TJ. Andrea claimed that she started bleeding and went to the emergency room.
Andrea said that the hospital did an ultrasound and other tests. Andrea told TJ that she had a miscarriage.
No Second Tries
TJ was devastated to learn about the miscarriage. However, TJ assured Andrea that he would examine the records and test findings to ascertain the likely cause of the loss.
TJ mentioned that if Andrea makes a full recovery, they might try surrogacy again. Conversely, Andrea lost it and said she would never be able to.
Molly Lansing-Davis Blindsided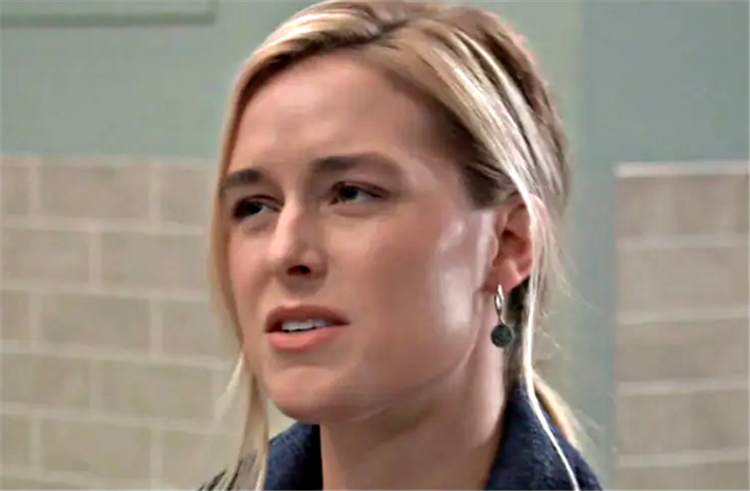 General Hospital spoilers reveal that Andrea rushed out of TJ's office just as quickly as she rushed in.
TJ barely had time to process everything before having a phone conversation with Molly. Even though Molly planned on working late, TJ urged her to come home right away. By the sound of TJ's voice, Molly knew it was serious.
Molly will be devastated to hear about Andrea's miscarriage and decision not to try again.
However, Molly also might wonder why Andrea didn't tell them both. Molly could even want to speak with Andrea in person to find out what exactly happened. However, TJ might tell Molly that this is a bad idea.
General Hospital Spoilers: Baby Trickery?
The week of November 20 is going to be terrifying for Alexis. It's unclear what Alexis found so terrifying, or if it has anything to do with Molly. However, Alexis's terror might have been warranted if Andrea had lied about the loss.
Now, why would Andrea act in such a way if she had lied about the miscarriage? Andrea disclosed during the surrogacy interview process that her family required the funds.
Perhaps the amount Molly and TJ are paying for the surrogacy isn't enough. Perhaps Andrea thinks a miscarriage will void the contract, then she can show up for a bigger payday when the baby is actually born. Maybe Andrea wasn't really pregnant with TJ's baby, but her husband's.
However, Andrea seemed rattled when talking to TJ. Andrea has always been well-composed in previous interactions.
Furthermore, the hurried manner in which Andrea left TJ's office implies that her response goes beyond a miscarriage.
Andrea appeared more scared than sad. So is there someone trying to sabotage TJ and Molly's plans?
Perhaps it has nothing to do with TJ and Molly, but Andrea might be having problems of her own. How likely is it that Andrea is connected to a supervillain like Mason Gatlin (Nathanyael Grey) or Cyrus Renault (Jeff Kober)?