General Hospital spoilers for Thursday, November 16, 2023, reveal that Dex Heller (Evan Hofer) has words of caution for Josslyn Jacks (Eden McCoy).
General Hospital Spoilers Highlights
Sonny Corinthos (Maurice Benard) has terrible information to learn from Anna Devane (Finola Hughes).
Ava Jerome (Maura West) erupts, Molly Lansing-Davis (Kristen Vaganos) is taken by surprise, and Josh Kelly's character, Cody Bell, confesses. Discover what will happen next in the ABC soap drama by continuing to read.
Anna Devane's Shooting Intel
Thursday, November 16's GH spoilers indicate that Anna will be sharing some startling news with Sonny.
Anna and Sonny have been working on the case ever since the shooting at Metro Court many months ago, which rendered Curtis Ashford (Donnell Turner) paraplegic. To start with, none of them knew the other was the intended target.
Subsequently, Anna was the target of repeated attacks, including a house fire.
More recently, Anna shot Charlotte Cassadine (Scarlet Fernandez), mistaking her for an intruder. Later, Valentin Cassadine (James Patrick Stuart) told Anna that Charlotte had been stalking her for months.
Anna was furious and shared this information with Dante Falconeri (Dominic Zamprogna) and Jordan Ashford (Tanisha Harper).
However, a child was still shot and Anna's claims to clear her criminally have to be proven or confessed to the police. So far, Anna has none of these things.
Perhaps Anna will get Sonny's help on how to handle this complicated and emotionally charged storyline.
Molly Lansing-Davis Blindsided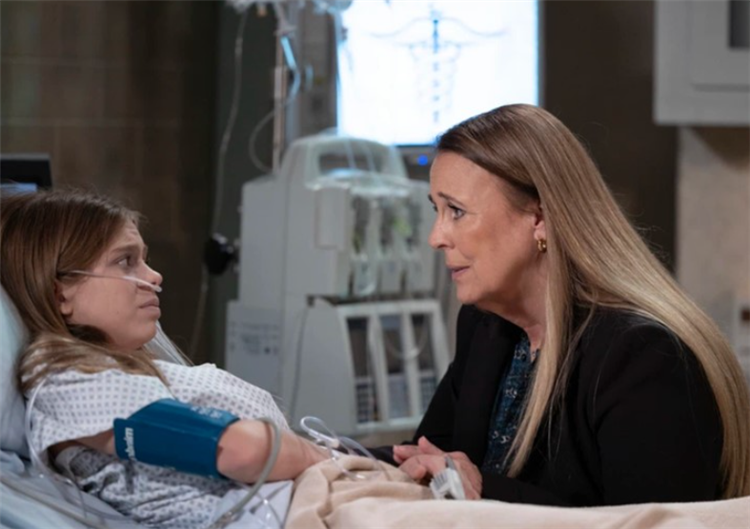 On Thursday, November 16, fans can anticipate a surprise for Molly. The news that Molly and TJ Ashford (Tajh Bellow) would be using a surrogate to have a child delighted fans.
But the surrogate recently informed TJ that the child was lost. TJ also found out that the surrogate has decided not to try again.
TJ will so need to surprise Molly with two shocking revelations. What is her reaction to the news, and what are the next steps for the couple?
Ava Jerome Explodes
General Hospital spoilers for Thursday, November 16 reveal that Ava will end up lashing out. Now, will Ava blow up at Austin Gatlin-Holt (Roger Howarth)? Or could Ava end up venting her frustrations on someone else?
Thursday, November 16
Fans can also anticipate Dex warning Josslyn in Thursday's episode.
On Thursday, November 16, which narrative are you most anticipating seeing? Regarding Sonny, Anna, Valentin, Charlotte, TJ, and Molly, what predictions do you have?
For Ava, Austin, Dex, Josslyn, and the other Port Charles citizens, what does the future hold?