NCIS: Sydney made its highly-anticipated premiere on Tuesday night and fans have taken to social media to give their verdict on the new show.
The spin-off series takes the popular franchise Down Under and introduces viewers to Special Agent Michelle Mackey, and her second in command, Australian Sergeant Jim "JD" Dempsey.
Fans have been eagerly waiting for the new show to arrive on screens – and it's safe to say they weren't disappointed.
Taking to X, formerly known as Twitter, viewers praised the opening episode, with many applauding the cast and compelling storyline.
One person wrote: "#NcisSydney I like this episode. [The] storyline kept me watching till the end. Looking forward to next week's episode. #OliviaSwann is great as main character #Mackey. The actors are engaging. The Prime Minister actress took charge of the scenes she was in," while another added: "Great premiere! Excited for the show! Cast is phenomenal! #NCISSydney."
A third person tweeted: "I thought #NCISSydney was fun, the cast gel well together, especially love Evie & DeShawn, that's going to be a good partnership. It's cool to see a new place!" while another commented: "I loved it. Definitely think it can stand proudly next to the other NCIS shows (nothing ever gonna top @NCISLA for me, for personal reasons obviously) but was definitely not disappointed by this. Can't wait to see more of JD & the team."
For those yet to catch up with the new series, it sees a group of NCIS agents and the Australian Federal Police join forces to keep naval crimes at bay in Sydney.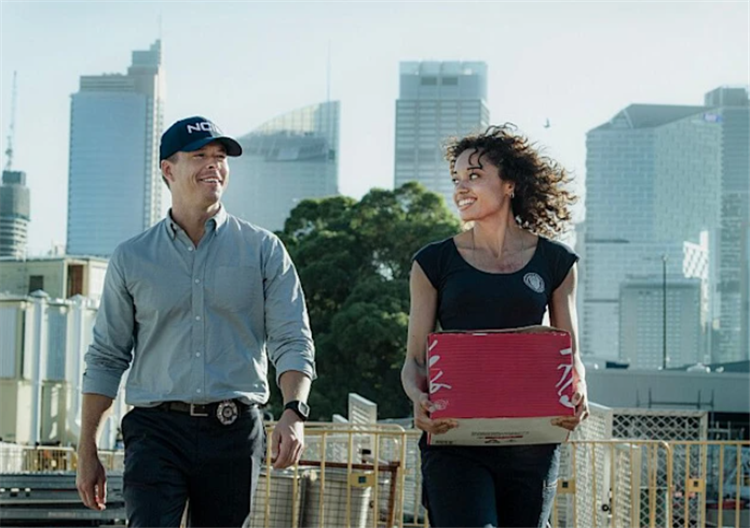 The official synopsis reads: "With rising international tensions in the Indo-Pacific, a brilliant and eclectic team of U.S. NCIS agents and the Australian Federal Police (AFP) are grafted into a multinational taskforce to keep naval crimes in check in the most contested patch of ocean on the planet. Our team of Americans and Aussies must quickly learn to trust each other, overcoming and harnessing their differences to solve each case."
Leading the cast as Special Agent Michelle Mackey and Sergeant Jim 'JD' Dempsey are Olivia Swann and Todd Lasance. Meanwhile, Sean Sagar plays NCIS Special Agent DeShawn Jackson, with Tuuli Narkle portraying AFP Liaison Officer Constable Evie Cooper.
Rounding out the main cast are William McInnes as AFP Forensic Pathologist Dr Roy Penrose, and Mavournee as AFP Forensic Scientist Bluebird 'Blue' Gleeson.
Showrunner Morgan O'Neill previously gave fans an idea of what to expect from the new spin-off, describing Michelle Mackey as a "hothead" and a "maverick".
"The office is run by Captain Michelle Mackey, who's a former Marine Corps chopper pilot," Morgan told TV Insider. "She's a hothead; she's a maverick. She's very hard to work with. She's been moved around NCIS a little bit while they try to find where she can do the least damage.
"But she's incredibly good at what she does. She's very instinctive in terms of the way she runs her investigations, but it means that she's a really tough task master and she's a real hard nut to crack. And so it makes it especially interesting to see how the second in command, who's an Australian Federal Police force sergeant, Jim Dempsey, gets to manage her because effectively he's managing her for the rest of the team."