Fans of General Hospital can prepare for some surprising story turns, according to spoilers. Michael Corinthos (Chad Duell) is currently controlling Nina Reeves (Cynthia Watros) because of her little-known, shady SEC secret; but, with the reemergence of Ned Quartermaine's (Wally Kurth) memory, the game may soon be over.
It Was Only A Matter Of Time
GH teasers suggest that during the week of November 13th, Ned will recall something unusual. Will he recall his mishap? He'll be more than eager to reveal Nina's SEC secret to the world once he remembers it. He will want to clear his record, after all.
He might have to inform Olivia Quartermaine (Lisa LoCicero) about it in a soap opera, but he might also have to catch his nephew Michael at the estate and report what he remembers. Nevertheless, Ned is probably going to reach Michael before Cameron Mathison's character, Drew Cain, gets informed.
All Is Fair In Love & ELQ Control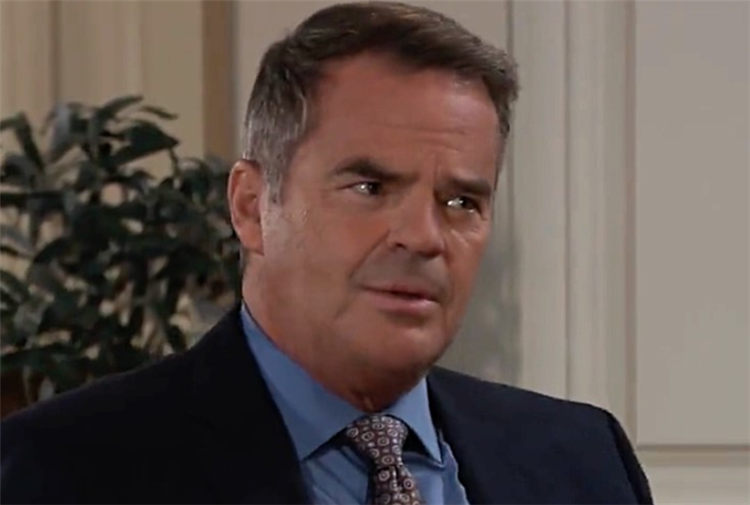 Michael does feel bad about accusing Ned of tipping SEC, and he'll likely apologize to him for it. He may also reveal to his uncle that he knows about Nina and the reason why he's holding this secret over her head, versus going public with it.
After all, Willow Corinthos (Katelyn MacMullen) is finally healthy and happy and doesn't need this kind of drama in her life, and he doesn't want his father Sonny Corinthos (Maurice Benard) to deal with another failed marriage.
Ned will accept and comprehend Michael's logic. Nevertheless, he will seek recognition for his deeds and commitment. Even if Michael stands up for Ned and informs everyone he knows that his uncle didn't attend SEC, this would all be for naught if Michael doesn't say who did.
Will Ned then flip around and use blackmail to get Michael to vote in support of him on ELQ? Michael would also need to persuade Drew to follow suit, which might not be a simple feat.
For months, Ned's life had been stagnant while he believed he was Eddie Maine. It could be that he's ready to return to the corporate world.