A Sonny Corinthos and Cyrus Renault showdown is finally happening
General Hospital spoilers for November 21, 2023 tease confrontations, heartbreak and revelations. Just a typical day in Port Charles you won't want to miss.
General Hospital Spoilers Highlights
A Sonny (Maurice Benard) and Cyrus (Jeff Kober) confrontation is finally happening! In one corner, Cyrus is benefitting from an early hardship release from prison. He's also benefiting from keeping the residents of Port Charles on their toes with his surprise visits and veiled and not-so-veiled threats. In the other corner, Sonny is juggling a few things. He's a newlywed, he's trying to prevent war between Carly (Laura Wright) and Nina (Cynthia Watros), and he's supporting Anna (Finola Hughes) any which way he can.
Sonny's also keeping an eye on Cyrus and how his presence affects his family. After all, he knows Renault is the puppetmaster in this whole Ava (Maura West)/Austin (Roger Howarth)/Mason (Nathanyael Grey) mess (is Cyrus the one who shot Austin?), and so he's in serious protection mode. Wonder how explosive this matchup between the mighty mobster and the master manipulator will get? Who will come out on top?
Pre-Thanksgiving Drama and Surprises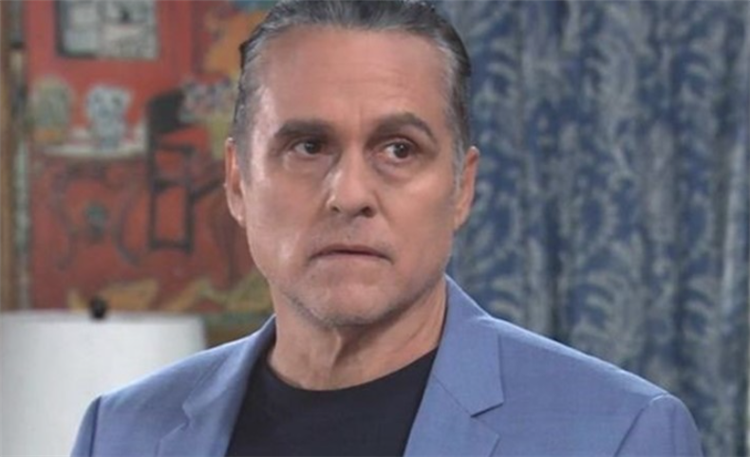 As for Sonny's wife and ex-wife, they've got their own things going on. Nina always has a lot on her plate. Her current agenda sees her dealing with Charlotte's (Scarlett Fernandez) web of lies, tarot card brainwashing, and the fact she thinks Anna shot her on purpose. As a result, Nina does her best to try and get the truth out of Charlotte. Seems like this task will be easier said than done.
Meanwhile, Drew (Cameron Mathison) pays Carly a surprise visit. How can this surprise visit be bigger than suddenly showing up at the door of Kelly's after she helped get him out of prison early? What does the Aurora exec have in store for his lady love?
Heartbreak and Revelations
Poor Anna, her life is in shambles right now. Sure, she has the support of all her friends. But her house burned down. Her relationship with Valentin (James Patrick Stuart) is in pieces after accidentally shooting his teenage daughter. And, don't forget, this tragedy happened at her new place before she could even properly settle down there. She's hurting. Well, it's no wonder Anna's heartbroken this Thanksgiving. Something good needs to happen in her world. The woman needs a win!
Finally, Curtis's (Donnell Turner) revelation tour makes another stop. He and Jordan (Tanisha Harper) will apparently have a conversation where he'll tell his ex-wife all about it. According to teasers, Curtis decides to resolve some unfinished business. Does it involve Jordan? Hopefully, he'll clue her in to what's going on with his reflective ways as of late.