Tuesday, November 21, 2023, General Hospital spoilers indicate that Cyrus Renault () is confronted by Sonny Corinthos (Maurice Benard). Tanisha Harper's character Jordan Ashford finds out about Curtis Ashford's (Donnell Turner) reveal.
General Hospital Spoilers Highlights
Anna Devane (Finola Hughes) feels heartbroken. Meanwhile, Nina Reeves Corinthos (Cynthia Watros) tries to get the truth from Charlotte Cassadine (Scarlett Fernandez). Keep reading to find out what is coming up in the ABC soap opera.
Nina Reeves Corinthos' Confrontation
Tuesday, November 21's GH spoilers indicate that Nina will keep being entangled in Anna's shooting plot. Nina and Charlotte have a tight friendship because Nina almost became Charlotte's stepmother.
When Nina heard that Charlotte had been shot, she was horrified. Naturally, Nina knew about some of Charlotte's pre-shooting actions.
Fans may remember that James Patrick Stuart's character Valentin Cassadine asked Nina to remove the footage of Charlotte outside Anna's hotel door.
Nina is eager to assist Charlotte in any way she can. Thus, Nina will make an effort to extract the truth from the girl.
Anna Devane's Heartbreak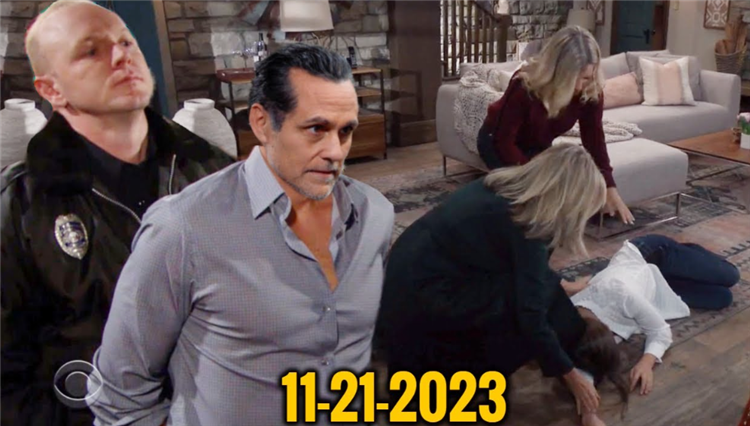 Speaking of Charlotte, Anna will continue to feel heartbroken. Anna never for a minute guessed that Charlotte was the one breaking into her place.
If Anna had known about Charlotte's stalking, then she wouldn't have brought out a gun much less pulled the trigger. Anna is mostly heartbroken that Charlotte claims she intended to shoot the teenager.
Facing Cyrus Renault
General Hospital spoilers for Tuesday, November 21 reveal that Sonny will have another confrontation. As Cyrus continues roaming Port Charles after his medical release, everyone is on edge.
Next, fans will see Sonny confront Cyrus. Sonny screams at Cyrus in the preview clip that he is going to shut him down.
However, Cyrus is appearing to stand his ground. Fans know that this isn't good for anyone in Port Charles. Despite Cyrus' claims and medical prison release, he is still very much a villain. So, let's see if a war breaks out after Sonny and Cyrus' confrontation.
Tuesday, November 21
Additionally, fans can anticipate a visit from Drew Cain (Cameron Mathison) to Carly Spencer (Laura Wright) on Tuesday, November 21. In addition, Curtis will tell Jordan about his discovery.
What storyline on Monday, November 20th, are you most excited to see? Regarding Sonny, Cyrus, Drew, Carly, and Nina, what predictions do you have?
What lies ahead for Jordan, Curtis, Valentin, Charlotte, Anna, and all the other residents of Port Charles? Post your ideas in the space provided for comments below.
Recall to watch the ABC soap opera to see what happens next.