News broke on Monday, November 20, that CBS' hit family drama "Blue Bloods" will end with its upcoming 14th season, and to say fans aren't happy is quite an understatement. Since its 2010 debut, the show has been a massive hit for CBS, so it's safe to say longtime viewers were pretty shocked at this announcement.
Upon finding out that Season 14 will be the last — which will be split into two parts — fans took to social media to mourn the forthcoming loss of the series, which focuses on the Reagan family in New York City and their law enforcement careers. On a Reddit thread titled "Final Season," u/DisneyAddict2021 kicked things off by writing, "I don't know about anyone else, but I'm super bummed that season 14 will be the final season!" They clearly weren't alone. "I was shocked and upset to open up Facebook to the official news," u/TakenAccountName37 responded. "They could give it a 15th season. Idk why CBS is in a rush for it to end."
The original poster was similarly appalled, writing, "Right!!?!" I was so shocked too!" They acknowledged that while 14 seasons were still impressive, they believed the show could go a few more, especially if Tom Selleck was on board.
Blue Bloods fans are devastated that their favorite show is ending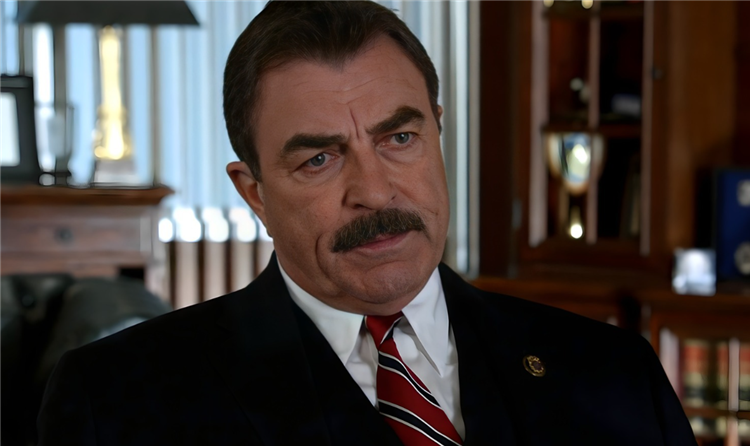 The vibe over on X, the social media site formerly known as Twitter, was pretty similar to the aforementioned Reddit thread. Still, fans were quick to pr aise the show's success and longevity up until this point, like @Funshinebear76, who wrote, "14 years is a huge accomplishment! Friday nights won't be the same when it ends."
Another fan, @TYiouroukis, is already mourning the loss of the series, writing, "End of an era. Watched every single episode. Very sad," complete with a crying-face emoji. Meanwhile, @lisamarieLML thinks the whole thing is just a bad business decision for CBS: "Such bulls**t, they need to change this decision the show can go on for several more years, [give me a break]." Other long-running crime dramas were brought up as well, like in this post where @nyjetsgirl80x wrote that they hoped "Blue Bloods" had been more like an uber-popular NBC show: "Bittersweet being the last season. I was kinda hoping it would go as long as SVU. Looking forward to it though."
Clearly, fans are going to really, really miss "Blue Bloods," as @catskrs made clear. "This is horrible!" they wrote. "It's been my favorite show since it started! I'm truly upset!"
Tom Selleck made a statement about the forthcoming final season of Blue Bloods
Fans of "Blue Bloods" aren't the only ones speaking out about the end of the series. In a Variety piece that reported the show's end, its longtime star Tom Selleck said in a statement obtained by the outlet that his role as patriarch Frank Reagan has been incredibly important to him and his career. Throughout the series, Selleck's Frank serves as the police commissioner of New York City, as his father Henry Reagan (Len Cariou) did before him. In the statement, Selleck even managed to shout out one of "Blue Bloods'" most iconic throughlines — the family dinner scenes.
"For the past 13 years it has been an honor and a privilege to work on a show that not only celebrates the men and women who protect and serve in New York City, but also displayed the importance of family," Selleck's heartfelt statement read. "Working alongside these incredible actors, writers, producers, directors and crew has been a dream come true and I'm grateful to have been a part of this extraordinary group for over 275 episodes. Thank you to CBS Studios and CBS Network for their steadfast support and we offer heartfelt gratitude to the fans who gathered with us for dinner every Friday night."
The 14th and final season of "Blue Bloods" starts airing on February 16, 2024, with the second half arriving sometime in fall 2024.