Why is Valentin beating himself up over the wrong GH thing?
Charlotte Cassadine has been through quite a bit during her relatively brief General Hospital past. First she had one mother, then another. First she had one father, then another. One mom died, another is in a coma. Her most recent dad has a pretty sketchy past himself and, most recently, Charlotte has been presumably brainwashed into stalking and trying to kill Papa's love, Anna.
Charlotte Cassadine: Convoluted
This culminated with Anna (Finola Hughes) accidentally shooting Charlotte (Scarlett Fernandez) while the teen was rifling through Anna's things in a dark room while wearing a cloak to conceal her identity. Valentin (James Patrick Stuart) blames himself. Which he should. But he's doing it for the wrong reason.
Where We Went Wrong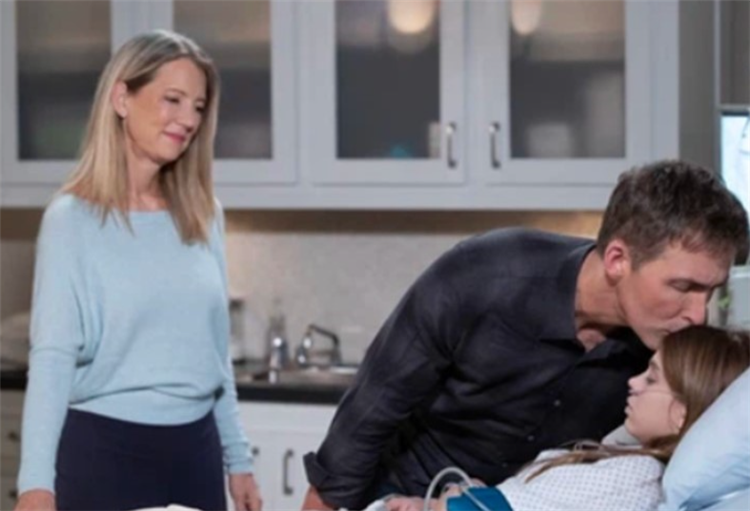 Valentin has known for weeks that Charlotte was the one who trashed Anna's room and set fire to her house. Had he come clean then, instead of having Nina (Cynthia Watros) delete the security footage proving it, Anna wouldn't have been on edge, which is what led her to shooting Charlotte. That's what Valentin should be blaming himself for.
School of Hard Knocks
Instead, Valentin is beating himself up about not having spent enough time with Charlotte, not having paid enough attention to her. Oh, if only he hadn't banished her to boarding school for all those months!
Um, Val, honey, sweetheart? We were all here. We saw what happened. And we remember, even if you, suddenly for some reason, don't. You didn't banish Sweet Charlotte to boarding school. Your treacherous father, Victor (Charles Shaughnessy) kidnapped her and hid her from you, to use as leverage. There was a whole rescue mission to get her back. Laura (Genie Francis) was involved. Does any of that ring a bell? You cried to Anna about losing your precious girl, and everything. We realize you're wracked with guilt. But it's about the wrong thing.