General Hospital spoilers find that Michael Corinthos (Chad Duell) learns that Ned Quartermaine (Wally Kurth) knows that Nina Reeves (Cynthia Watros) is the one who blew the whistle and got Carly Spencer (Laura Wright) and Drew Cain (Cameron Mathison) in trouble with the SEC.
Michael and Olivia Want to Keep the Peace
To maintain harmony within the family, Michael and Olivia Quartermaine (Lisa LiCicero) attempt to convince Ned to preserve the secret.
Olivia is known for being a devoted girlfriend from Brooklyn, so this is really out of character for her. Instead, she ought to have told Carly the truth directly.
For a very long time, Olivia has been Carly's best friend. Olivia can't tolerate Nina, therefore it doesn't make sense that she would want this to stay a secret. It appears that GH is writing it in this manner in order to extend the plot even more.
Not to mention, Ned is her husband, and he was wrongly accused of something he didn't do. Wouldn't Olivia want Ned to clear his name and repair his family relationships?
If GH had stayed true to the character, Olivia would have shouted from the rooftops about what Nina did and what her husband didn't do.
However, that's not the story we were told to swallow. Since the writers went in this direction, we predict that Nina will go unpunished for a little longer.
Michael and Olivia Don't Want to Hurt Willow or Sonny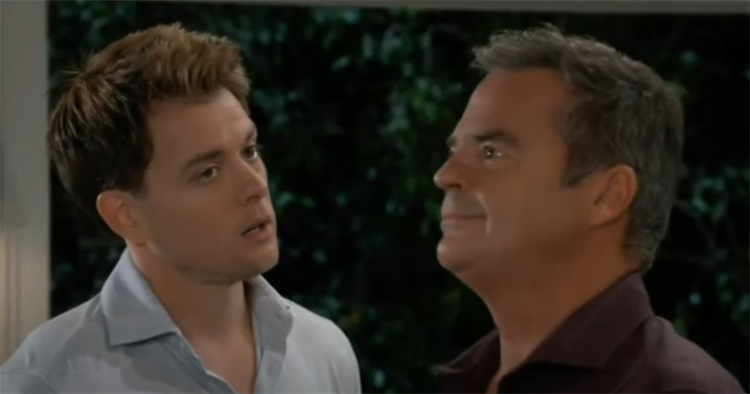 Given that Willow Corinthos (Katelyn MacMullen), his wife, has been becoming more intimate with Nina, Michael doesn't want to harm her. Willow is at last getting her life back on track after a near-death experience. He'd prefer not to be the one to expose Willow's mother as a dishonest snitch.
As father and son, Michael and Sonny Corinthos (Maurice Benard) have also reached a consensus. Michael doesn't want to ruin his father's marriage because he can see how happy Nina makes him.
Instead, he chose to blackmail Nina. Olivia feels the same way Michael does. She doesn't want to upend the family, even though Ned told her he wouldn't stay silent.
Ned will want to clear his name, though. So maybe with Michael's help, he can do that without giving away what he knows.
Michael will indeed apologize to Ned for doubting him and accusing him of ratting out Drew and Carly for the sake of the family business. Michael will want to try to make it up to Ned somehow.
According to spoilers, Sonny will try to speak with Nina on November 17th to gain answers. I wish you luck on it. Additionally, Nina doesn't have the character to offer Carly anything, especially considering that Carly concealed the fact that Willow and Nelle Benson (Chloe Lanier) were her daughters.
Nina is probably going to try to think of a credible tale. One that is only going to buy her some time. It's inevitable that Nina will take a serious hit in the near future.
Viewers began to question whether the truth would ever come out because Nina had gotten away with so much for so long. Fortunately, November sweeps is approaching, so there's a chance Christmas will arrive early this year.